African Slaves - Food
---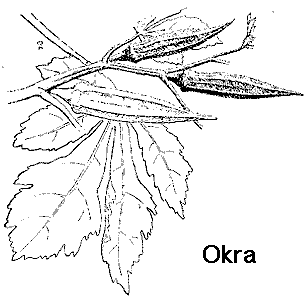 Slaves ate a varied diet consisting of maize (usually in the form of cornbread or hominy), beans, pork, fish from the Mississippi, and game from the forests.
African American cooks contributed gumbos, or stews thickened with okra, to the tables of both blacks and whites.
Watermelons, introduced from Africa, were successfully grown in Illinois and were very popular among Africans and French alike.
---
How do they compare? Native Americans | French Settlers | African Slaves
© Illinois State Museum 31-Dec-96